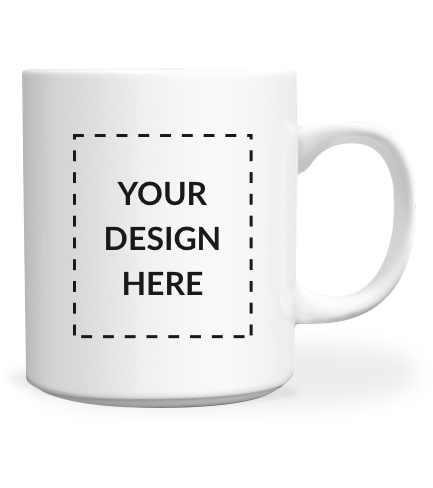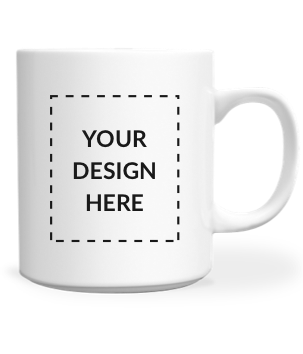 Let your creativity run free!
How ?
You Design It
Choose your favorite colors and customize the mug with your very own graphics, or just select your favorite one from thousands of ready-available designs available on our marketplace.
We Make It
We offer you the lowest prices, the best user experience, and the highest-quality. All you need to do is create & order, with just a few clicks!
Delivered in a flash
You will get your custom mugs in a few days: check your inbox to be updated about the printing & shipping process. Enjoy your unique mug!
See what our clients said
" Timely & Perfect. My product was delivered timely and the custom mug was exactly as expected. I'm in love with my personalized mug. It's the perfect birthday gift! "
Jane B.
" Very nice personalisesd coffee mug. Fast shipment. Thumbs up. "
Joseph
" Very Satisfied. Custom cups were exactly as promised, and delivered on time. Great idea for a gift for a wedding anniversary. "
Serena
Quick Delivery

Your orders will be printed and shipped to your place/company within 7 days.

100% Satisfaction Guaranteed

If your order doesn't suit you fine, you have 14 days to return it to us.
Create your Own Mug
Make your own personalised mug ! What is better than your morning cup of coffee, tea or milk in a nice personalised cup with a design you love? Here at Teezily you can create your own mug by adding an artwork, a funny quote, a nice picture or whatever you will love to see on your coffee cup. You can order as many personalised mugs as needed: at Teezily there is no quantity limit for your custom products. The coffee mugs with your designs and artworks will be delivered at your address in a flash. Enjoy your hot beverages in a funny, personalised mug and offer a lovely gift to your friends and family. Celebrate your first Wedding anniversary with Wedding-theme coffee mug: it's easy to add your design on Teezily.
Funny Ceramic Mugs for your Family & Friends
Do you have a special dedicace for your family? Do you want to offer a personalised product with a nice cat picture to your cat-lover girlfriend? Are you simply looking for a stylish custom cup for your kitchen? Do you want to print a sweet poem for your daughter's birthday on a creative gift? You are in the right place for a custom gift idea. At Teezily we have a large selection of ceramic mugs that you can design yourself by adding your family motto, picture of your group of friends or a funny joke. We print exactly what your order and with the highest design-transfer technologies: design a one-of-a-kid personalised mug and offer it as a gift to your group of friends. Your custom cups will be delivered in a few days. If you are looking for an original Christmas gift, we definitely recommend you to opt for Teezily personalised mugs.