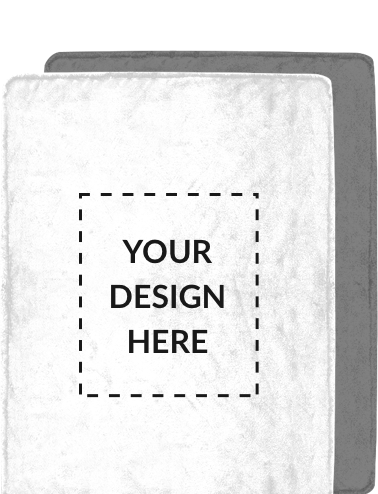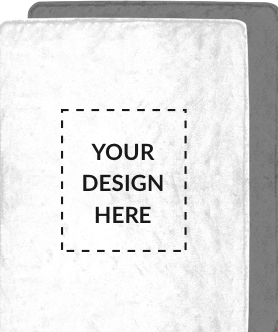 Let your creativity run free!
How ?
You Design It
Customize our soft fleece blanket with your very own graphics, or just select your favorite one from thousands of ready-available designs available on our marketplace.
We Make It
We offer you the lowest prices, the best user experience, and the highest-quality. All you need to do is create & order your custom fleece blankets, with just a few clicks!
Delivered in a flash
You will get your custom blankets in a few days: check your inbox to be updated about the printing & shipping process. Enjoy your unique blanket!
See what our clients said
" I was looking for a one-of-a-kind gift for my family, so I added a picture from our latest family dinner and offer to my relatives a unique custom blanket! The quality is perfect, everybody was really happy with their personalised gift "
Gord
" Custom fleece blankets arrived in a flash, and the quality is awesome! The photo is well printed and the material is super sweet. We love our custom gift. "
Koegle
" We were looking for a special gift for our team for the company's 3rd anniversary. Everybody was very happy with the custom blanket. We added our company's logo and slogan, and we made a unique product for our colleagues. An outstanding idea to impress your team! "
Fanny
Quick Delivery

Your orders will be printed and shipped to your place/company within 7 days.

100% Satisfaction Guaranteed

If your order doesn't suit you fine, you have 14 days to return it to us.
Fleece Photo Blanket, Design your Own
Our custom fleece blankets can be personalized to be stylish or cute or glamour, depending on your preference and on the occasion. Fleece blankets make a great Christmas gift idea for your family, or something sweet to offer to your parents for their Wedding anniversary. Add your favorite picture and order the quantities you need in just a couple of clicks. At Teezily we deal with orders, printing, shipping and delivery. Our custom fleece blanket guarantee amazing quality and softness, and we offer every customer 100% satisfaction from any product ordered from Teezily. You can upload a single photo, create a collage and even add a custom text and a special dedicace for your girlfriend / boyfriend, family and friends. And what about a unique gift for grandparents' day?
Personalize Fleece Blankets With Your Group or Team Logo
Custom blanket are the perfect product to stay comfy and warm on a movie night on the sofa. Get comfortable and chilled with our custom photo blankets. The personalised blankets can also make the perfect decoration for your living room: you just need to add a nice picture, a funny text and to click on "order". Custom fleece blankets are soft and warm, and great for indoor or outdoor use: personalised fleece blankets can be original promotional items, corporate gift, team merchandise, birthday gift and so much more. Upload your logo or your favorite picture via our user-friendly online tool and purchase the quantities you need. The Teezily Team will print your orders with love, and send them to your address in a few days. Fleece blankets are a classic that will warm you up during the cold nights and the lazy days, but can also be used for outdoor activities and picnics as our blankets are machine washable and durable. Get inspired, offer a unique custom gift and design your own custom photo blanket.